Violinist
It creates pull requests for all of your composer dependencies, all the time.
Monitor all your open source projects for free. Forever.
Super simple pricing
Basic
Free
Unlimited public repos
One private repo
No logs
30 day free trial (no credit card required)
Premium
$5 / month
Unlimited public repos
Up to 5 private repos
Detailed logs for updates
Cancel any time
Enterprise
-
Unlimited public repos
Unlimited private repos
Logs and notifications
Be in touch!
How does it work?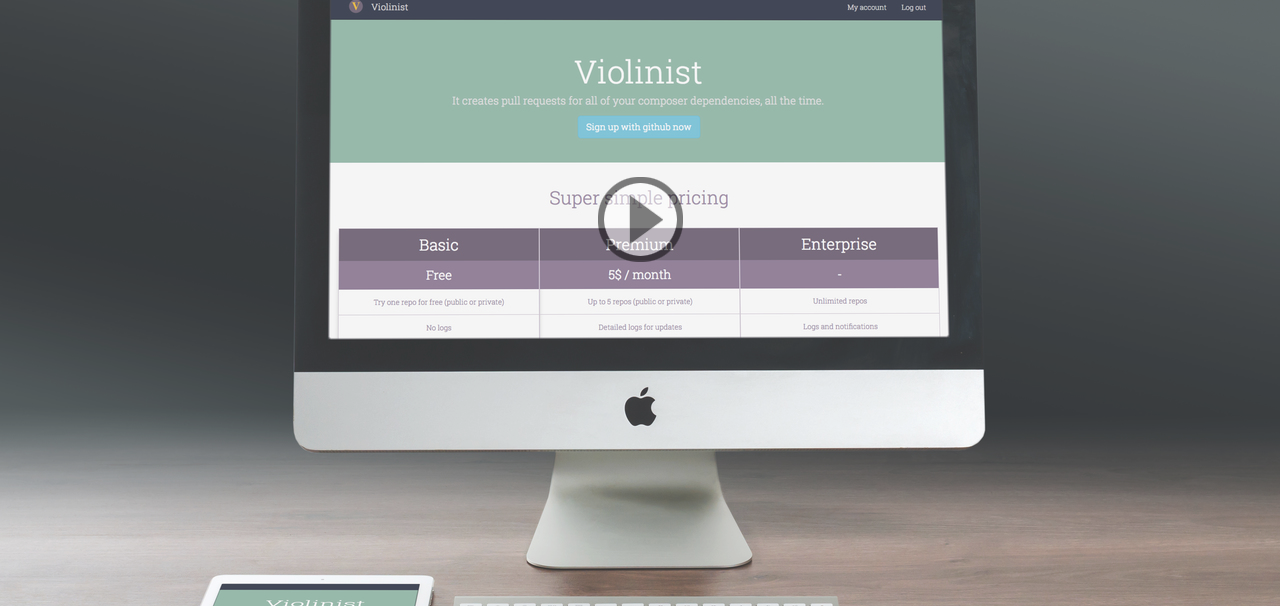 Watch a short animated GIF of Violinist in use.